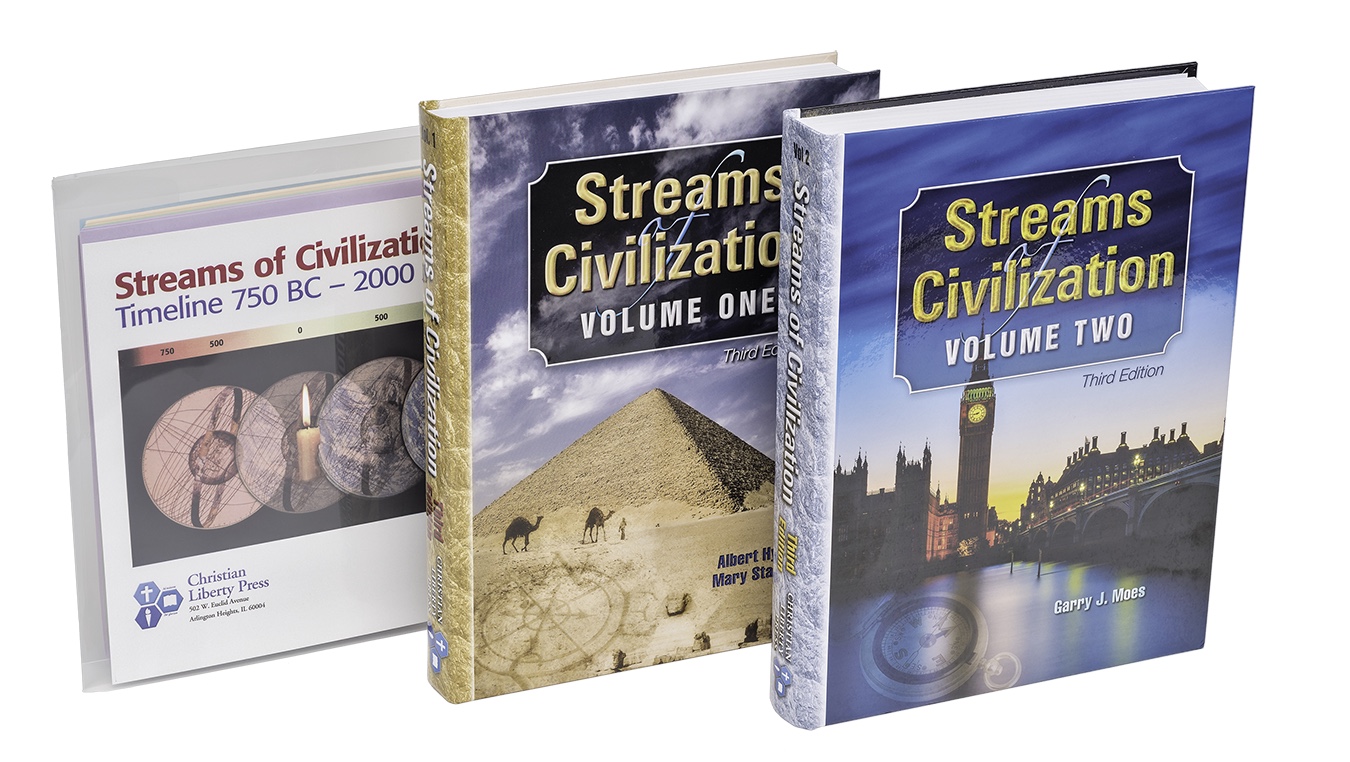 GET 20% OFF
Now through October 7

The Streams of Civilization series is a two-volume world history set written from a Christian perspective. Each course provides students with a hardbound textbook that includes many four-color images and maps, comprehension questions, key terms, and recommended projects, along with an accompanying teacher's manual and test packet. Volume One is a comprehensive examination of ancient history from Creation through the 1620s. Volume Two is a thorough overview of modern world history from the Age of Exploration until today. We also have a companion timeline that provides students with a set of historical charts that are an excellent review of the key personalities who have shaped history from ancient times until 2000.
In honor of the release of the 3rd edition of Streams of Civilization Volume Two, we are offering a 20% discount on our current Streams series through October 7.* This includes Streams of Civilization Volume One, 3rd edition; Streams of Civilization Volume Two, 3rd edition; the accompanying teacher's materials and tests for the 3rd edition textbooks; and the Streams of Civilization Timeline. You can order any of these items by going to the Sales page of our website or by calling us at (800) 348-0899 (press 2).

Order Streams of Civilization now.

*For retail customers only.